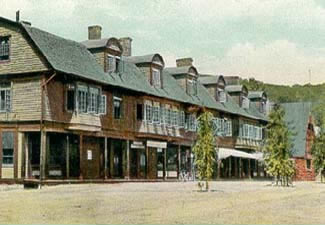 Synonymous with luxury real estate, we have been established for 30 years in Tuxedo Park, in the historic-Tuxedo Square Building.
Katherine Norris and Barbara Romero work full time at Tuxedo Park Estates -- ensuring round the clock coverage. As full time residents of the Village of Tuxedo Park with their feet on the ground ready to assist buyers and sellers at a moment's notice. Having grown up in the Village, they have intimate knowledge of the culture and all of the houses - which is helpful in a buyers' broker capacity. As a sellers' broker their love of Tuxedo Park, internet marketing exposure and local presence ensures first rate professionalism that will not miss a beat.
Katherine has worked in Tuxedo Real Estate for more than 30 years and has a very solid understanding of the local regulations and closing processes. Having lived around the globe as a Navy brat and then as a curious adult, she has returned to home base -- Tuxedo Park. She is fluent in French, Portuguese and Spanish, and dabbles in Chinese. While Barbara covers her in Tuxedo Park, she loves to travel to Brazil and China once a year. Her favorite way to entertain, which she does most evenings at 5, is taking her boat out on Tuxedo Lake.
Having worked in sales and customer service her whole career, Barbara is a strong negotiator with a keen sense of timing - arriving at Tuxedo Park Estates in 2012 (after Katherine approached her while she was entertaining a big group during the Tuxedo Club's Gold Racquets Event). When Katherine covers her in Tuxedo Park, she enjoys quick retreats to Fishers Island and John's Island. Her favorite Tuxedo Park activity is walking her dogs around the three lakes.
As the leading real estate company, we symbolize the best service and a deep-rooted familiarity with all of the properties and the families in the Park.